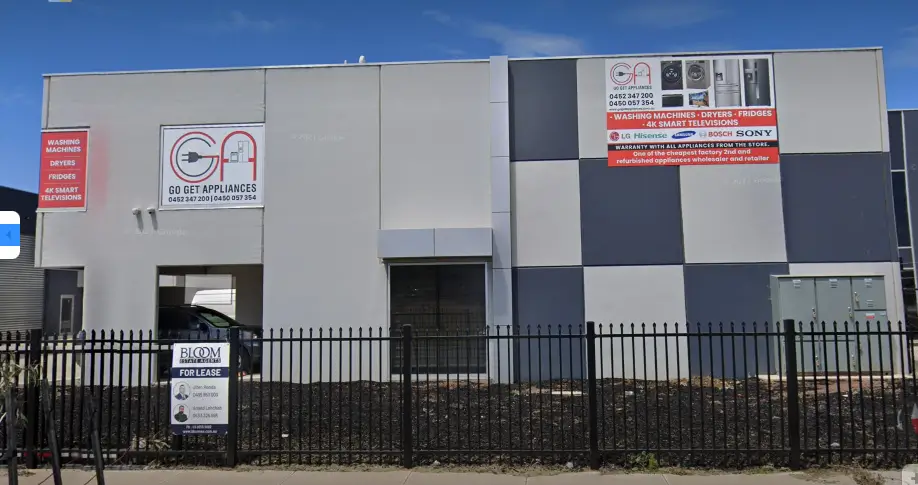 You all may be wondering what exactly the phrase 'refurbished or factory seconds appliances' means.
"It's almost like buying a 1980s automobile that has a brand-new engine in it. It may need some changes, but the thing in the end runs like a champ."
Purchasing a refurbished appliance can be an excellent option – and especially for your wallet. This makes an excellent, cost efficient path to replace any appliances or help to lower down your budget.
If you're looking for trusted sellers, visit Go-get Appliances who sell Factory Seconds/Factory refurbished Appliances including Cheap washing machine, factory seconds fridges, dryers and many more.
We serve:
Shipping across Melbourne
Give you Full Warrantee
Available on Facebook
Follow us on: https://www.facebook.com/Go-Get-Appliances-104998651333412/
We are an excellent spot to get affordable seconds appliances & refurbished washers, dryers, fridges, and freezers. All of our products are tested, repaired, and sanitized.
Buying Refurbished washing machine or refurbished fridge which are not brand new, but the prices that you will see for our refurbished goods are a lot lower than they would be for a brand new product. On top of that, you will be getting your appliance with a full Warrantee and our experts have worked on each  factory seconds appliances in Melbourne to check and confirm that everything is in top working order.
Take a look through the range and you will see all sorts of refurbished items available here at GOGET Appliances.
We serve Appliances like :
WASHING MACHINES: Brands we offer are
Bosch Washing Machine
 LG Washing Machine
 Cheap Washing Machine
Miele
Samsung
Whirlpool
Visit us for more Brands you want to see: https://www.gogetappliances.com.au/product-category/washing-machines/
Electrolux
Hisense
Visit us for more Brands you want to see: https://www.gogetappliances.com.au/product-category/fridge/
TELEVISION: Brands we serve
CHiQ
LG
TCL
Visit us for more Brands you want to see: https://www.gogetappliances.com.au/product-category/tv/
For more Information please call us at : 0450057354, 0452347200
Mon – Friday, 10:00 AM – 5.30 PM
Sat – Sunday, 10:00 AM – 5.00 PM